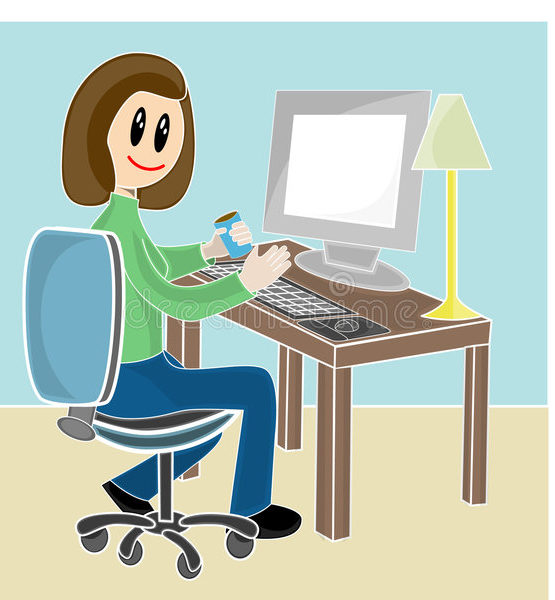 Registration Process
Historically, the process has involved mailing in documents, a doctor's note, and all sorts of fun. Thankfully, for the past several editions, registration is entirely digital.
How it all works
To ride PBP you must qualify by completing a super-randonée series of 200, 300, 400, and 600 km brevets, recognized by ACP.
(for anyone reading in the US, this would mean you cannot use a RUSA-only brevet)
These brevets will be homologated by the club which organized said brevet, and a number returned to the club. The number can then be used to identify your name, the region and the distance of these brevets within the ACP's registration system. An example of these numbers for the BC Randonneurs club is found here:


The brevets must be completed between the start of the ACP year (end October the year before PBP) and prior to the end of June on the ride-year
e.g. between Oct. 31st and June 30th of 2019
The brevets may be substituted for another of greater length, and may be ridden in any region
e.g. 200 in Alberta Canada, 400 in Washington USA, 600 in WA, 1000 in California
Pre-registering
To aid in the "flood of registrations", PBP has the idea of pre-registration, which is to complete an ACP the year before the PBP year to determine when you can pre-inscribe yourself in the event.
So if you complete a 1000km+ ACP or Randonneurs Mondiaux (BRM) event, you'll have the earliest time to pre-inscribe, followed by those who have completed a 600km+ brevet, then 400km+, them 300km+, then 200km+. Flèche events do not count.
After these times have passed, if there are remaining slots, anyone without a brevet in the year before can then register.
In 2019, pre-registration filled up very quickly, and by March, only those who had ridden a 400km+ brevet in the 2018 ACP year could pre-inscribe.
ACP, sensing the discontent at this, added a number of additional spots to PBP, increasing the rider limit to around 7,000. They additionally dedicated some spots to those who would ride their first series in 2019 and then go on to ride PBP in the same year – the "newcomer"
Preregistration for those with only 200 km in 2018 opened with 422 available slots

In 2015, this was not the case, and there were still spots available, despite the ~5,000 rider limit.


In 2015, this was not the case, and there were still spots available, despite the ~5,000 rider limit.
Once you're actually allowed to register, you'll be forced to enter/choose a number of things:
What was the homologation number of the longest brevet you completed in the 2018 ACP year
What time limit will you complete the ride within
When you want to start your ride (related to time limit)
To break this down further, you enter in your date, and then choose your time limit, 80, 84 or 90hrs. In 2019, the 80hr group left in 15 minute waves on the first day, starting at 16:00, then there was a respite between late-night and 5am, in which the 84 hour group would start (including tandems and recumbents – "classe speciale", although it did not seem live this was a requirement). Lastly there were times for the 90 hour group.
The time sections did fill up, so if you were riding with another, you would have to know in advance the time you preferred.
A couple months into the process, more times were added, and riders were allowed to switch their start times after the initial pre-inscription.
Actual Registration
Once your pre-inscription is confirmed, there's basically a period of silence in which you.. ride?
Registration opens in May.
You can register with only 3 out of 4 brevets complete!
At the time of registration you have to select:
Which Nationality you ride for
Your club and its ACP code
If you want camping/sleeping/car parking for the days before/after/during the event (at the start/finish)
If you want to eat some meals on the departure day
If you want a DVD of PBP for that year (nowadays you get an included downloadable version)
If you want a jersey (sizes XS-4XL men's cut and XS-2XL woman's cut)
A reflective vest selection (sizes XS-3XL unisex)
Your registration time for bike check and package pickup
You have a window to change these after as well, but it's important to think ahead of time of when you want to do package pickup. You can also change your sizing then if it is incorrect. The jerseys were euro cut in 2019. The vests a bit more forgiving. If you're in doubt, size up!
Many clubs will have group photos – coordinate with your friends and clubmates to see when that is!
Once the window to change this passes you get a confirmation and a frame number. You are then to show up on the time with your bike and a copy of the registration for check-in.
And that's it! You're registered for PBP! Nothing to do until you're in Paris. Unless you're Travelling before PBP.
In Person Registration
Organized chaos is the best way to describe the in-person reg. Here are some tips:
Choose an early time.Even if your group photo is later, it's far better to chill at a café than in the line while waiting anxiously to get through.
Pee early. There are toilet lines.
Bring snacks for the day. There is food, but not sure it's the greatest meal 🙂
Upon arrival you are greeted with a long inspection line. You must clear this line before joining another to obtain documents.
On this day, the kinds of things you will acquire:
Jersey/Vest (and there is a station to trade sizes after the reg lines should you need to)
a small (~500ml) or large (~800ml) bottle
Timing chips and photo tags/stickers, along with some zip ties to attach them
Silly but neat souvenir plastic cups from the food/drink stands
Pamphlets on other randonneur rides you might do, or amusingly for me, one on "How to Ride in a Group"
The long bike inspection line terminates at… inspection. Depending on who inspects your bike you might be asked to just turn lights on or off, or they'll aggressively jiggle everything. For me, they did not inspect my vest.
Clearing inspection, you park your bike and proceed on foot around the booths, chip + frame plate pickup (and cloths), and the snacking areas. In 2019, the inspection tent was the same tent as the food tent on ride day (if you opted for a meal), and the area where one wandered around booths and frame plate pickup was the finish line.
With that, you attach your number and… PBP!!